I love vintage fabric, I love the unique designs and also using materials that already exist and not creating more waste.
Of course the downside of this is there is only a limited amount of this vintage fabric left in this world and inventory changes by the minute.
I am creating this post on July 27th and as of writing it all these are currently available.
Another note–these are affiliate links meaning I will receive a tiny commission if you decided to purchase something. This will not affect the price for you, just gives me a little something back for the time I spent curating these fabrics and writing this post. Thank you in advance!
You can shop by clicking the title of the fabric, the image, or there is a scrollbar of all of them below. Happy shopping!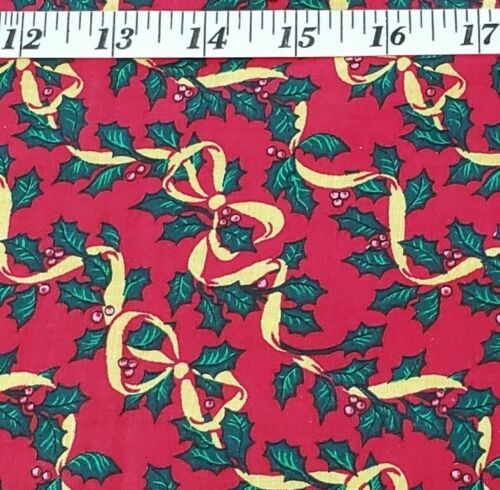 I love anything with bows on it and this print is adorable.
It is sold by the half yard and as of now there are 2 yards available total.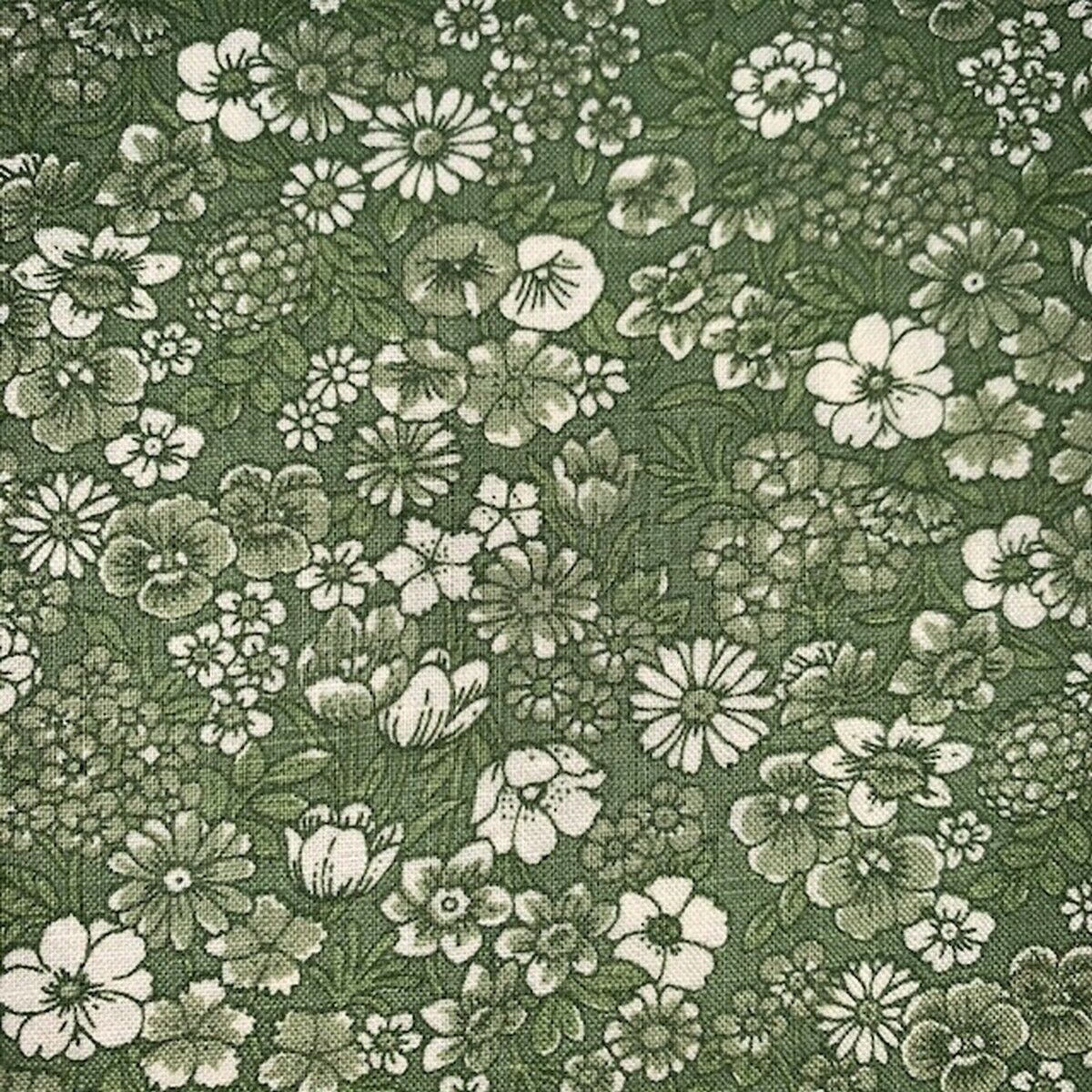 This vintage Concord fabric is a 1960's/1970's dream, I love the color and funky pattern.
Sold by the yard with 3 yards available.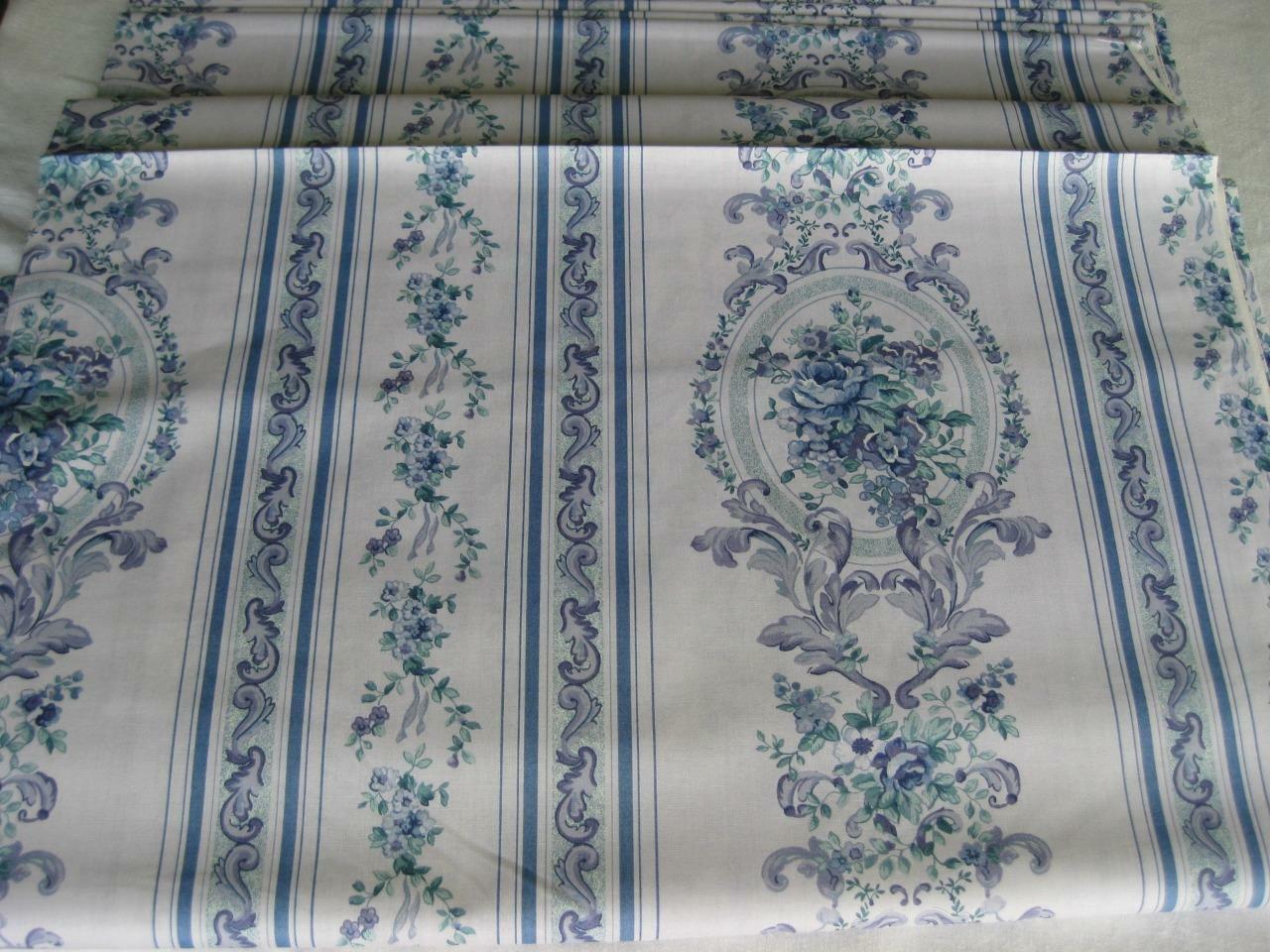 This fabric is a grandmillennial DREAM and would look amazing as a puff dress or some other #cottagecore style.
3 yards available.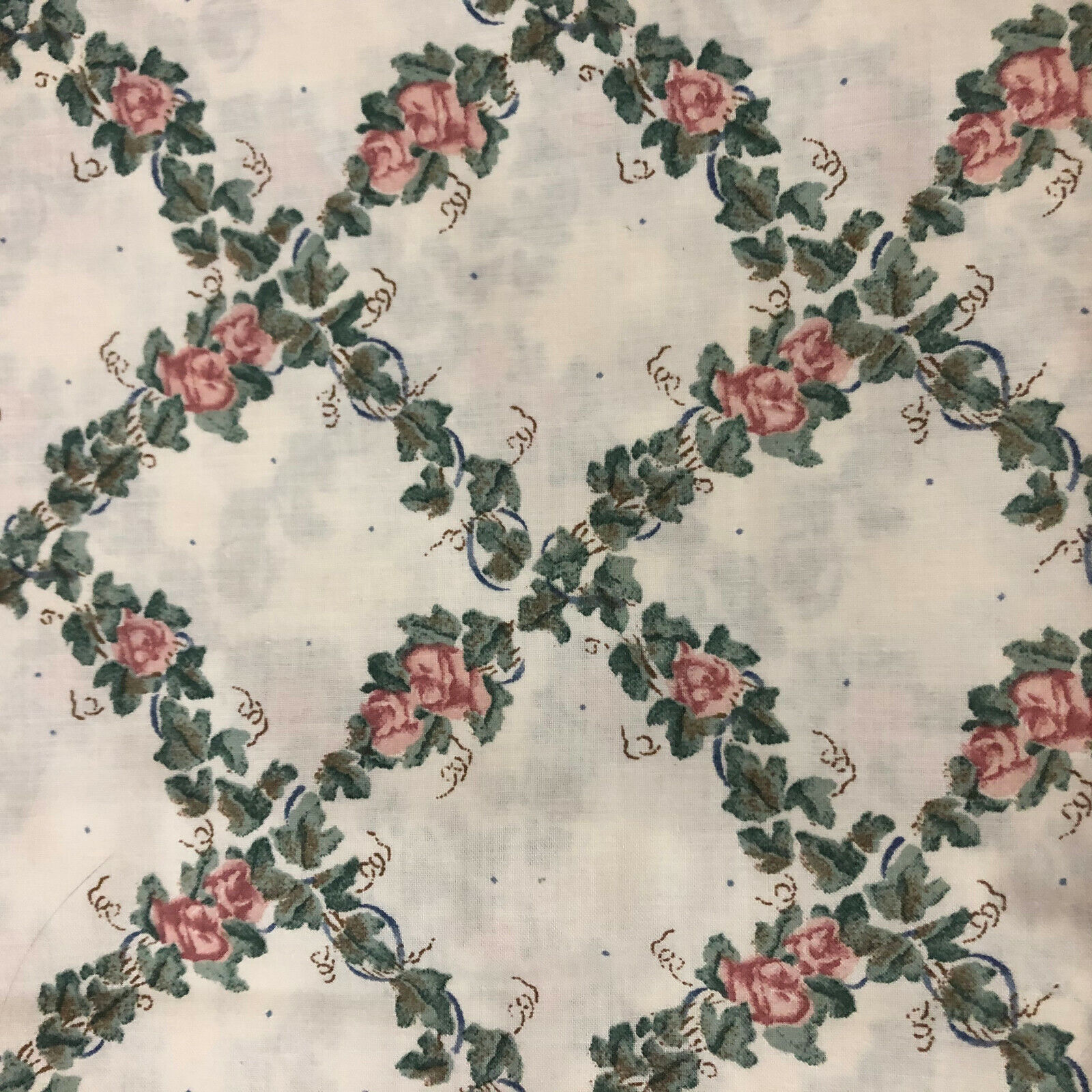 I love a good floral/vine trellis fabric, very feminine and grandmillennial.
Only one yard available but could be a cute top or small project!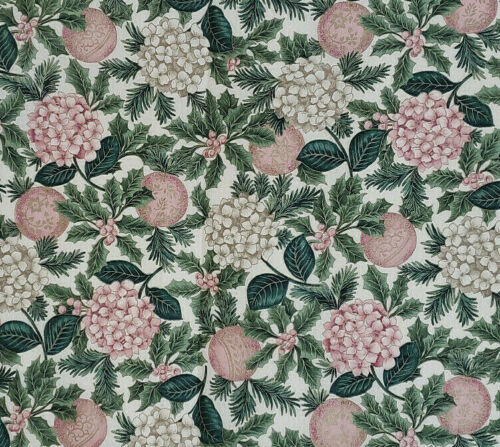 This vintage Cranston fabric featuring pink and white hydrangeas, holly, and ornaments is so girly and perfect for a grandmillennial Christmas.
Only one yard left but could be enough for a top or skirt!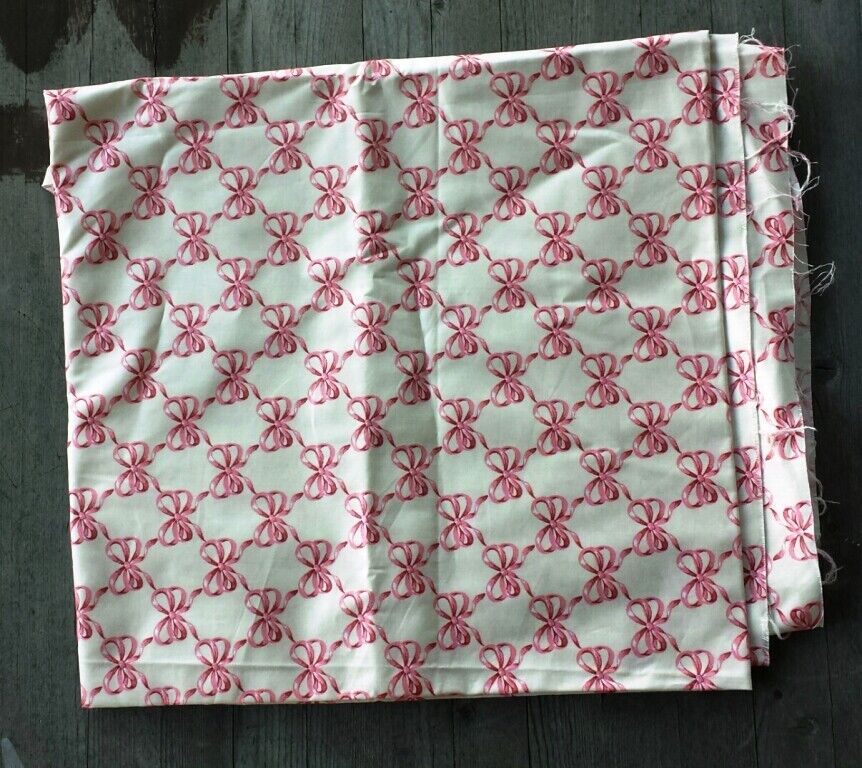 As mentioned before, I love bows. I actually own this same print in two different colors.
The listing is for a piece of fabric size 78″ x 56″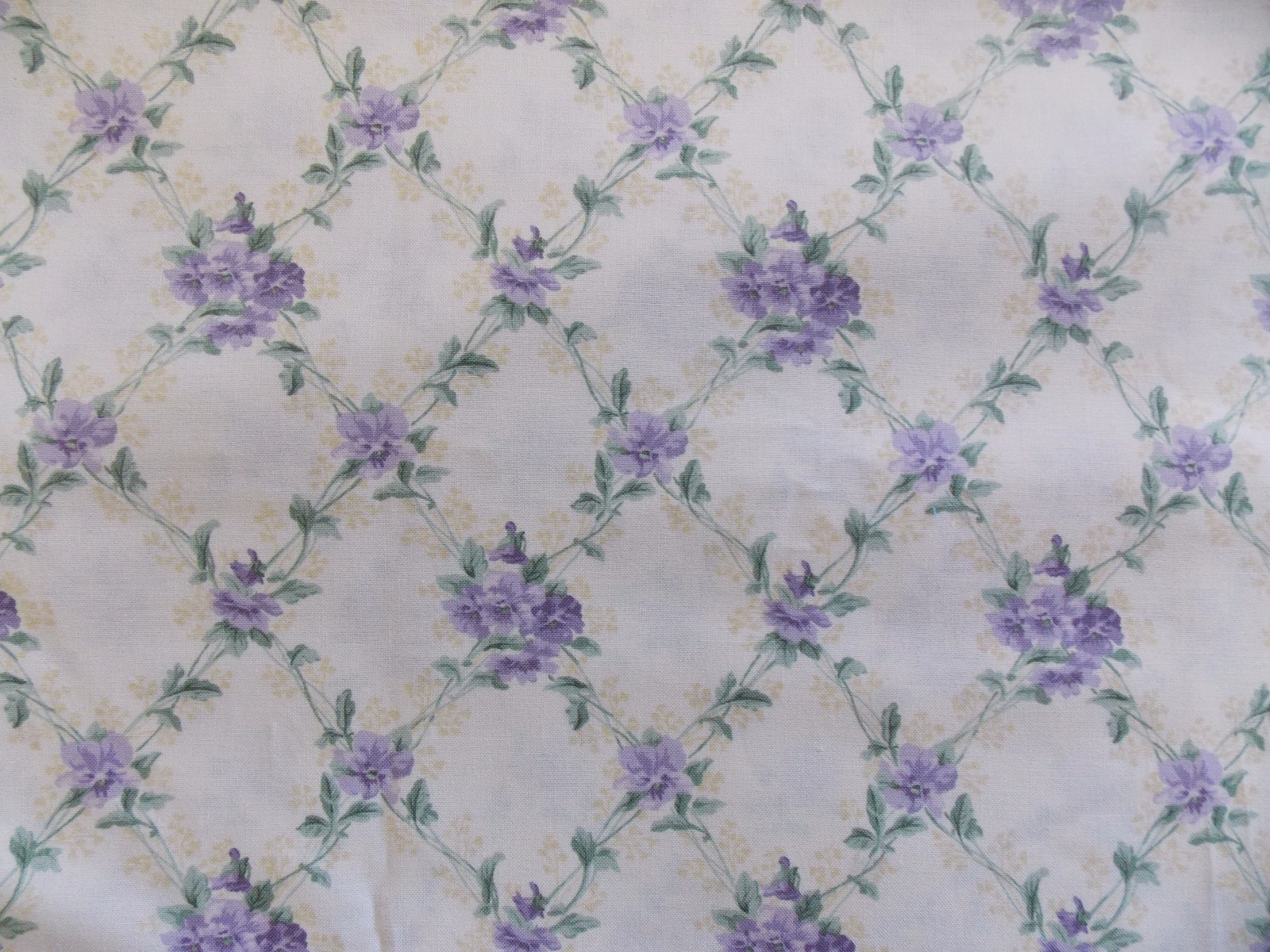 Another beautiful floral trellis option.
Only a yard left.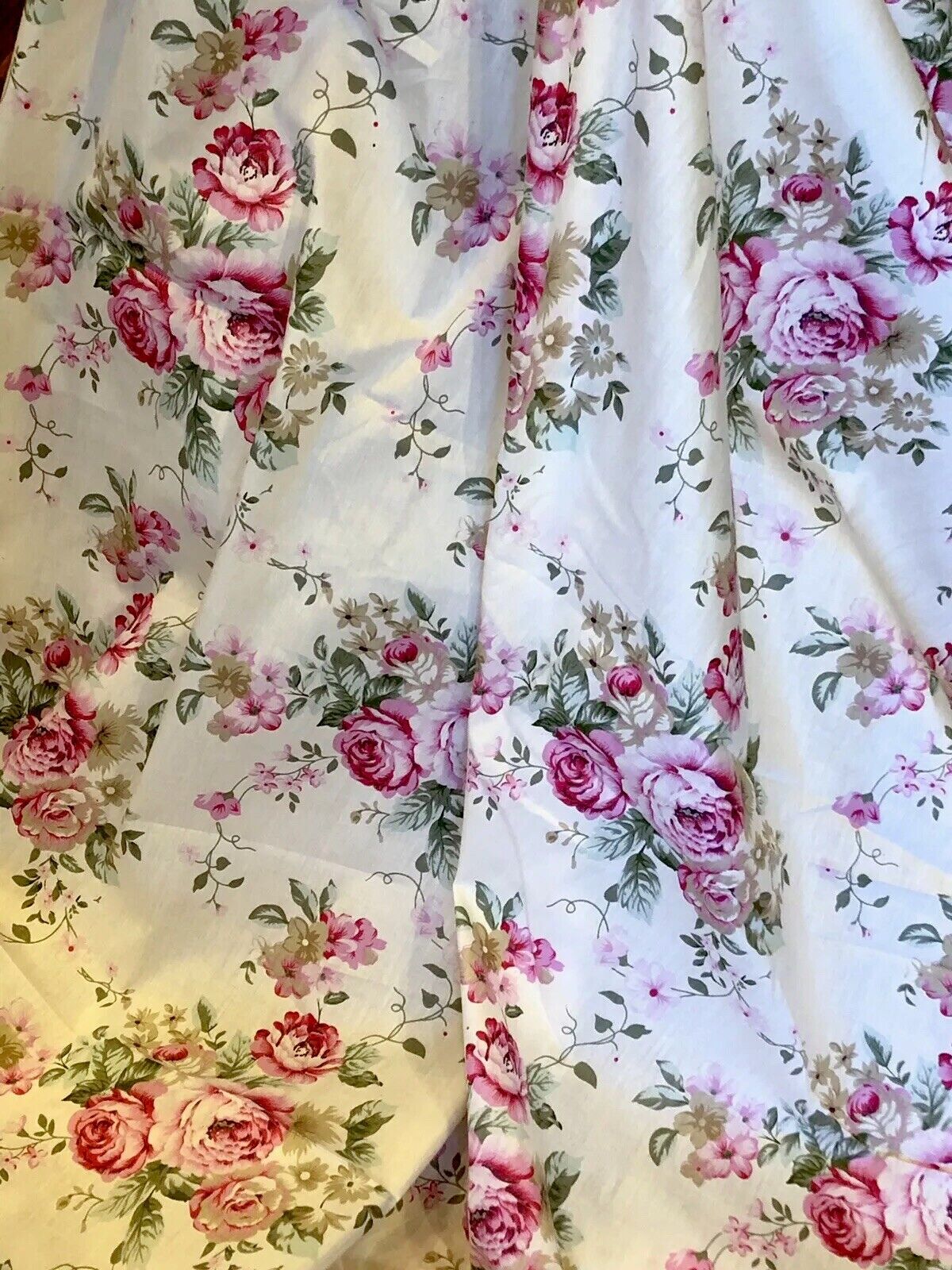 5 yards of this beautiful rose fabric!
That is it for now!
I will continue to share these from time to time as I find neat things.
I check for new listings every day (sometimes multiple times a day) so I will do updates for time to time.