I have a coffee addiction. Not in the corny "don't talk to me before I've had my coffee" way but in the literal sense of the word. I think about coffee all the time. Some days it is the one reason I get out of bed. If I put my espresso machine on my nightstand I fear I would never get up.
To me, coffee is an overall experience like no other. I can use all five senses. Turning on the machine and hearing that whirring mechanical noise is Pavlovian to me. Then I can see the way the beautiful brown foam pours from my machine into the small cup below. I smell the toasty aroma that warms my kitchen and then reach out, wrapping my fingers around the mug and feel it instantly warm my hands. Then there is the taste. Creamy, nutty, chocolatey—velvet on my tongue.
I've done a lot of things to improve my coffee game and want to share because it has pretty much ruined Starbucks for me, which honestly is great for my wallet.
Equipment
Espresso Machine
I have the De'Longhi Stainless Steel Pump Espresso Maker and I think it is great for a more affordable espresso machine. It cost about $230 right now which might be high for some, but I would say it is 100% worth it if you love coffee. I hardly ever buy coffee out anymore, and I used to stop at Starbucks a couple of times a week.
Coffee Grinder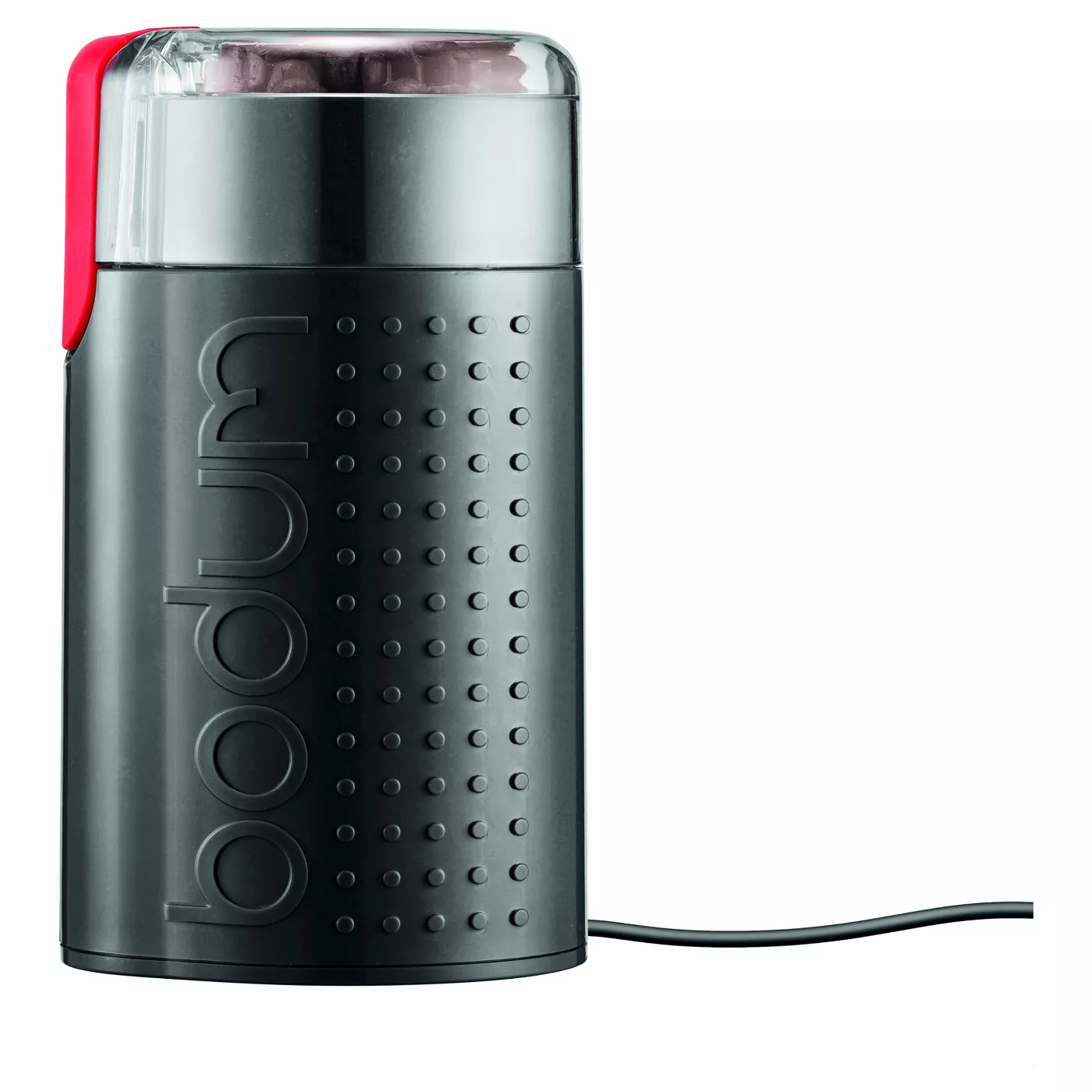 Grinding your own coffee keeps it fresh, and is also super helpful when you need to customize your grind size.
I bought this Bodum coffee grinder five years ago and it still gets the job done. This is a super basic model but does what I need it to.
The Coffee
Of course the most important aspect of this is the coffee itself.
I went to the Caffe Lavazza in Eataly for the first time about a month ago, and at the risk of sounding dramatic, it changed my life.
I've had my espresso maker for over a year and while I've always loved it, I felt like I wasn't getting the kind of coffee I wanted out of it.
I ordered an Americano at Caffe Lavazza and it was soooo good.
I thought about it all the time and couldn't wait for my next opportunity to get another. I knew that it was a Lavazza coffee (from the name of the cafe) but wasn't sure which one. Decided to look it up and found that they use Lavazza Top Class espresso. I immediately bought it and haven't looked back since.
I drink this everyday, multiple times a day. The crema is beautiful.
If you love coffee as much as I do that you may want it without the caffeine, Lavazza's Dek is a great decaf option.
Of course, it is important to find what works for you. I just wanted to share this coffee because not enough people are talking about it.
Milks
Classic coffees are going to use milk as the creamer. However now there are tons of great substitutes for people who may not want to drink milk.
My personal favorite is oat milk, in my opinion it is the creamiest and the closest to real milk. I like the Oatly Barista Edition the most.
If you have a Costco card, they have an amazing deal on oat milk, which is the one I typically use since it is much cheaper and tastes about the same (and I don't run out as quickly!)
Sweeteners
I find that a really good cup of espresso doesn't need any sweetners, but every once in a while it is fun to make a latte or spice things up.
My favorite way to sweeten my coffee is with Torani syrups. The sugar free vanilla is a great classic stand by, but they also have seasonal flavors such as pumpkin spice and peppermint that I like to enjoy.
Vessels
What I drink my coffee out of is a part of the experience that is just as important to me as the coffee itself.
My favorite thing to do is drink my espresso out of fine china teacups. They are so gorgeous and delicate, I feel like I'm at a bistro in France or Italy. To me it just feels calming and luxurious. Might seem silly, but sometimes you just have to enjoy the small pleasures when you find them.
My personal favorite is the Vista Alegre Ruban Blue cups, the little blue bows are adorable. But I also just use whatever tea cups come with my different china sets.
Sometimes I like to feel a little more sleek and modern and I reach for the Aspen cups from Crate and Barrel.
Here are some cute vintage tea cups from Etsy I enjoy:

YouTube Tutorials
Something I've been doing recently to really step up my game is learning to make different coffee drinks.
I recently found this one from Epicurious and I loved it. It was very detailed and showed many different types of espresso drinks and I loved it.
Enjoy!
If you have coffee tips of your own feel free to share in the comments.